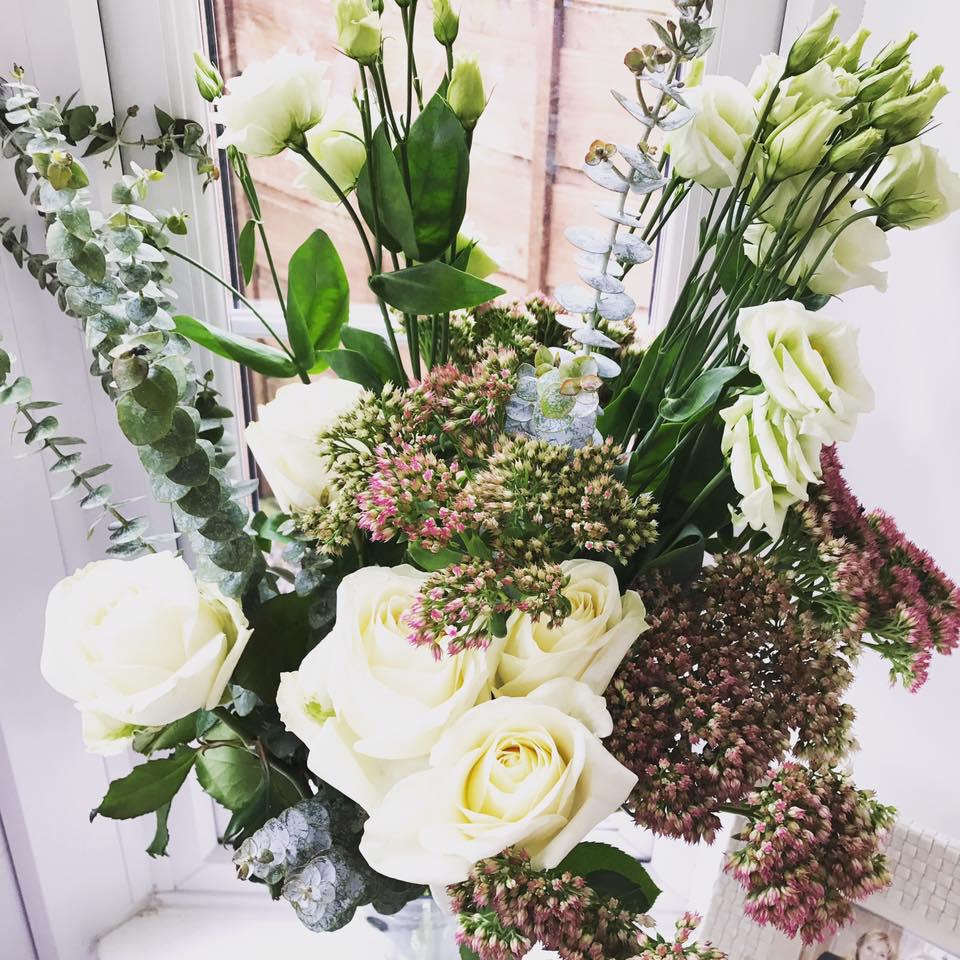 "I'll bring you flower errrrrs in the pouring ra-ay-ain. Living without youuuuuuu is driving me insane". Sorry, that song is going to be in your head all day but I woke up this morning and it was on the radio so that's my little gift to you today. Who doesn't love a bit of old school garage on a morning? So, let's talk flower delivery services, how it works and why you need one in your life.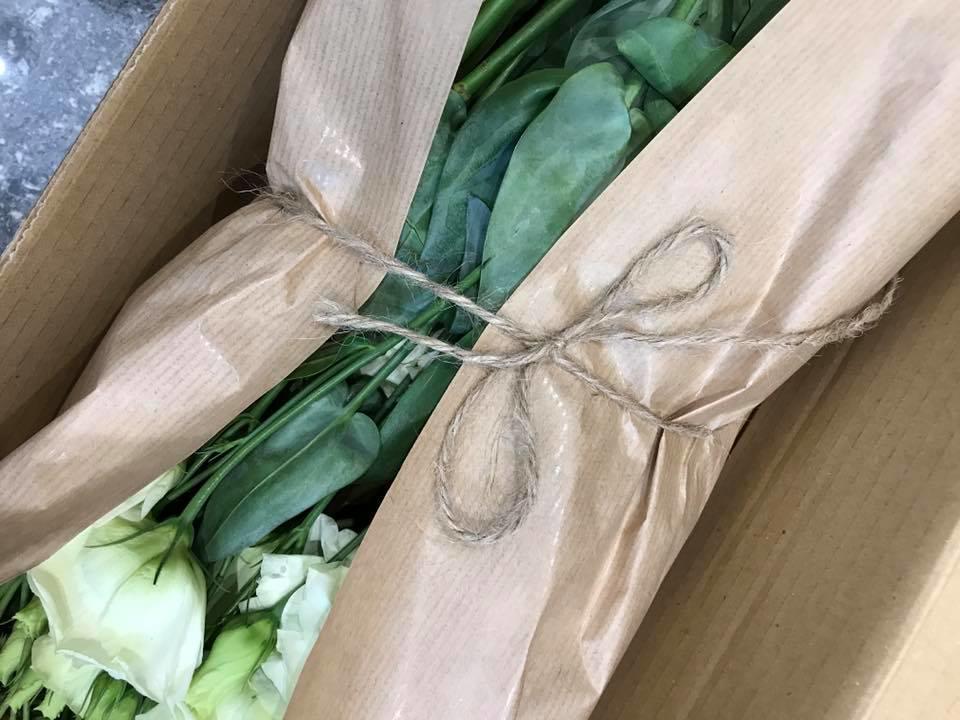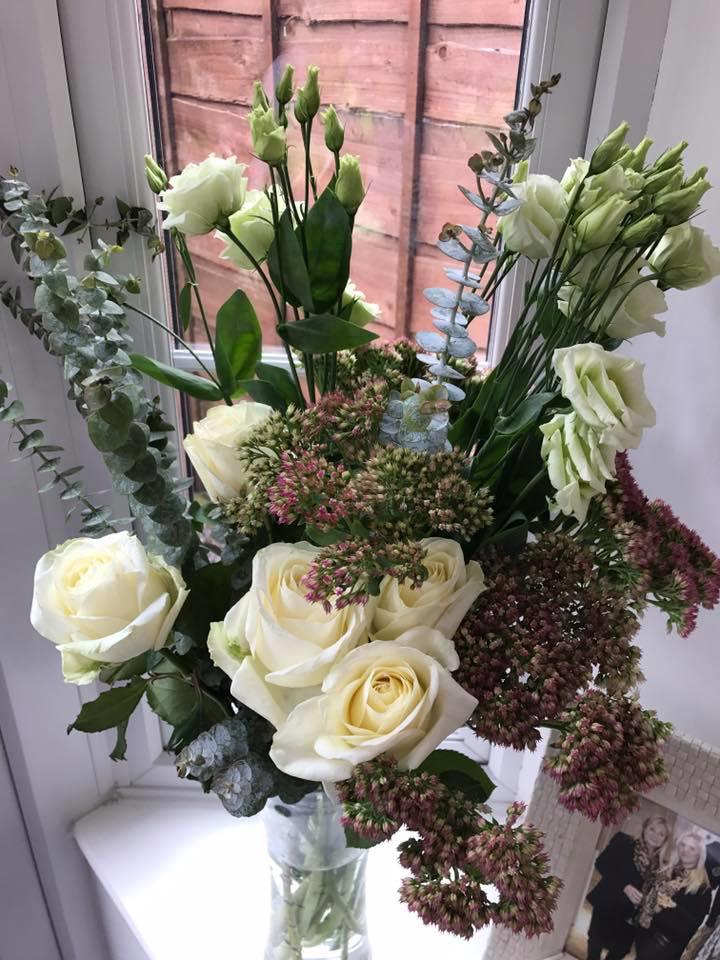 Just look at this bouquet. It's named A Summer's Night's Dream and it's made up of creamy lizzies, avalanche roses, eucalyptus and sedum.
Here are nine reasons why you should give Freddie's Flowers a go:
They're pretty: The brains behind the brand creates stunning flower combinations each week and there is nothing that will brighten up your home quicker than a big bunch of blooms.
You don't have to leave the house: As someone who has just discovered Amazon Prime, I'm now used to getting anything I want without having to get dressed or leave the house. So why wouldn't I want the same thing when it comes to fresh flowers?
It's easy to cancel: If you don't like commitment, you may shy away from weekly subscriptions. Take it from someone who is still somehow paying a monthly insurance fee for a DVD player I bought back in 2002, being roped into financial commitments is not fun but don't worry, this isn't like that activewear subscription where getting a spot on the London Marathon and running it with no training in fancy dress is easier than getting out of their gym gear subscription. You can opt out when ever you want to no questions asked.
Pretty Blog Props Galore: Flowers make superb blog props for your images and always go down a storm on Instagram.
They Last: It's day 8 and these beauties are still going strong. In my experience flower delivery services don't wow you with their staying power, some have even turned up looking a little worse for wear, but this bunch arrived in pristine condition and have lasted over a week.
They're all killer no filler: No one wants to be fobbed off with a load of folliage and this is one of my bug bears with flower subscriptions. I can confirm that the folliage to flower ratio is on point. While there is folliage present, it doesn't detract from the beauty of the roses and actually adds to the overall beauty of the bouquet.
They don't expect you to be masterful with bags of floristry expertise. So they include a handy little guide that helps you to arrange your flowers like a pro.
They're good karma: If you can't justify a weekly, fortnightly or montly indulgence on yourself or you feel like you aren't home enough to enjoy your fresh flowers to the full why not sign up and surprise someone you love with a subscription? Your best friend that works from home, your sister who has just gone on maternity leave or your family member that could do with a pick me up. Instant good karma points guarenteed. See my 10 acts of kindness post if you want to brighten someone's day today.
There's a jolly good little discount code just for you: RLBFF Get 50% off your first two boxes when you sign up this month. GO GO GO.
*I was kindly sent this bouquet for review purposes by the wonderful Freddie's Flowers team but as always opinions and general flower obsession is 100% my own.