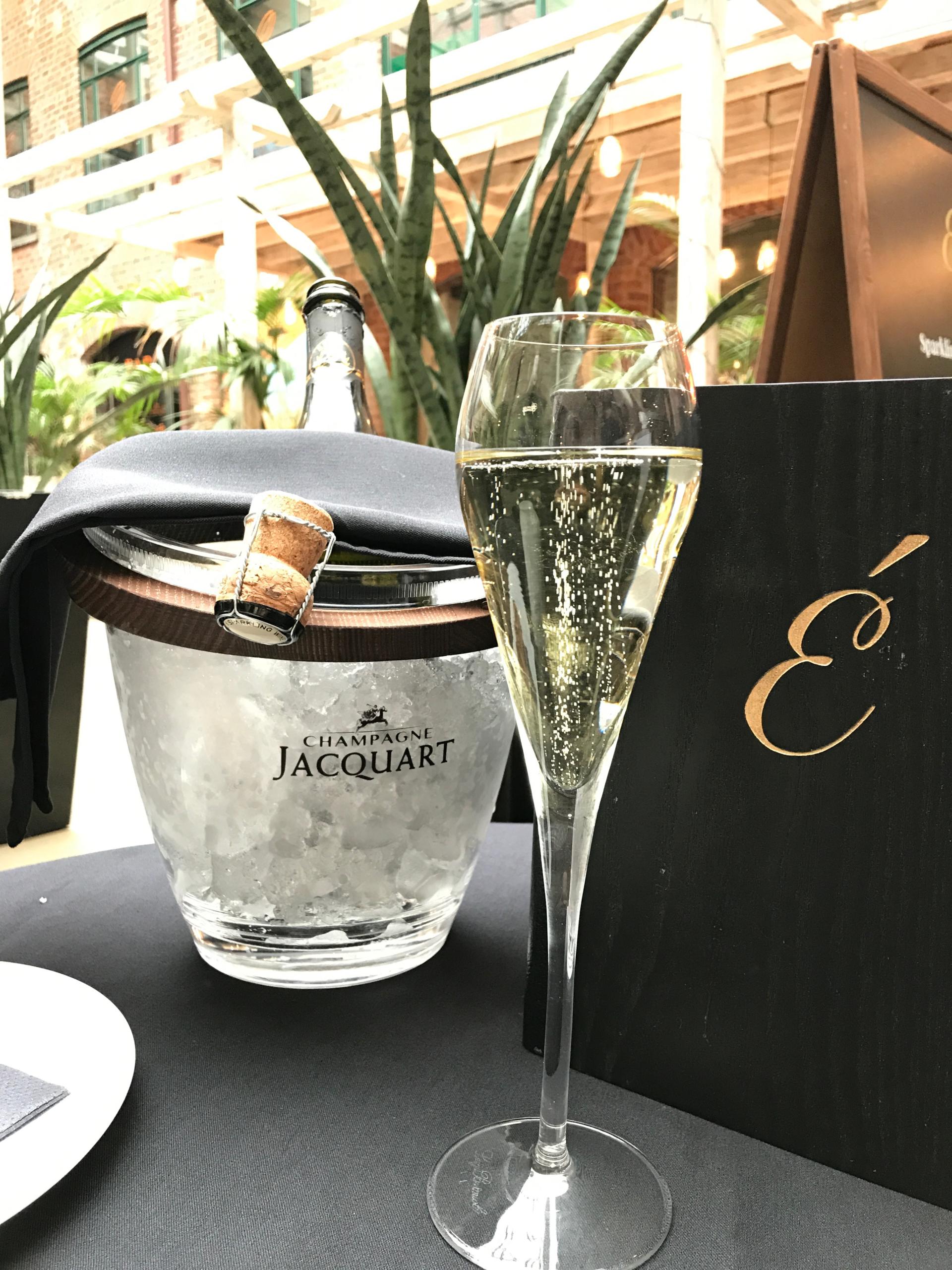 My luxury location of the month feature is back with a POP FIZZ CLINK. The seasons are changing and so are my favourite lunch spots. I'm a huge fan of lunching and I'd rather have a cosy couple of hours to catch up with friends somewhere chilled than go out to a club or a bar at night. I've found the perfect place to cosy up and catch up with your favourite people over bubbles and epic cheese boards. The funny thing is, it's not shiny and new, it's been there all along and it's just like finding your favourite lipstick in the bottom of your makeup bag and falling in love with it all over again. Epernay is a chic champagne bar nestled in the Electric Press, if you live in Leeds you must have heard of it or perhaps you've been a while back. Well, here's a few reasons to revisit this lovely little spot.
Let's talk about the decor. It's industrial chic with lots of black and metallic details. There's fairy lights dotted around and did I mention there's an incredible champagne cellar? It's all very fancy.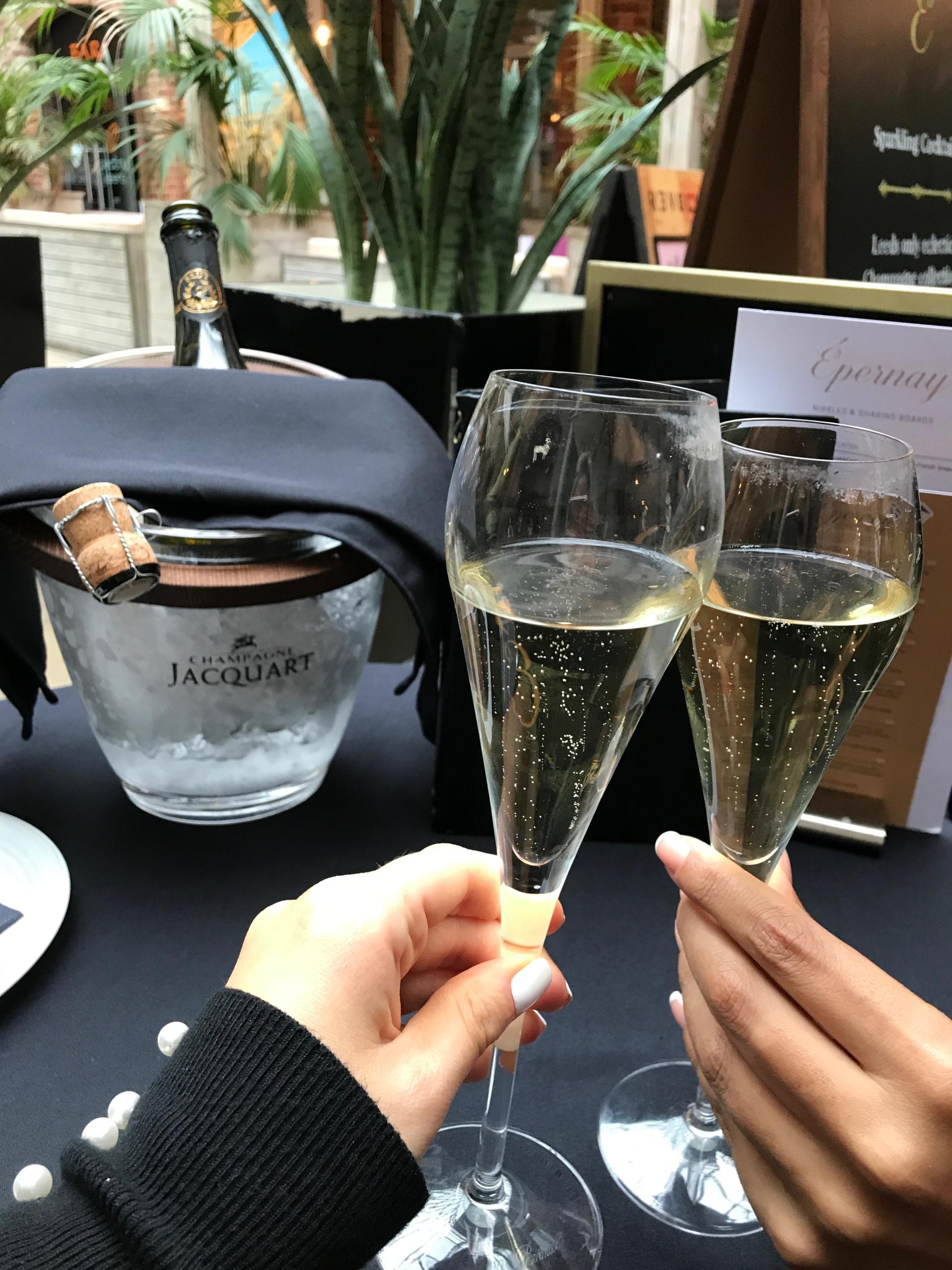 The staff are so friendly and welcoming and they really know their stuff when it comes to champagne. Whether you pop in for a cocktail or a glass of champagne, you leave with a little more knowledge than you came in with. We learned that the size of the bottle affects the taste so a magnum of prosecco or champagne will taste slightly different to a standard size bottle even if it houses the same type of champagne. A visit to Epernay is the perfect opportunity to experience new things and for us it was Cremant. It's a champagne prosecco hybrid so it's basically a French sparkling wine made using the same process as champagne. If you love the quality of champagne but want something more affordable yet not as dry as a prosecco, this is perfect.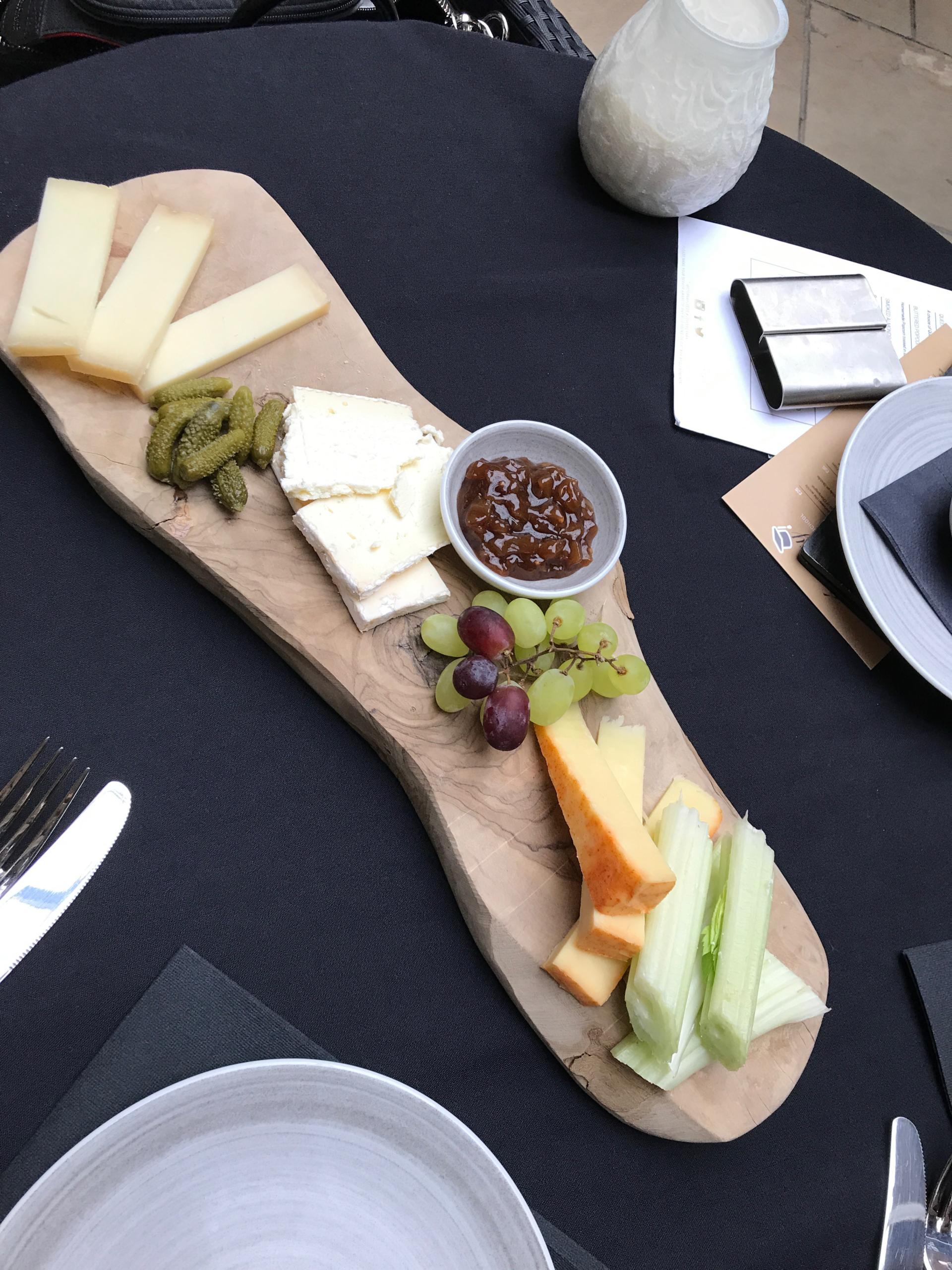 And just when you think you couldn't be having a better time, you find out that Epernay have the most epic cheese boards in existence. They do the best nibbles. They also have an incredible bottomless fizz experience which I can't wait to try. You get a charcuterie board and unlimited Cremant for 90 mins for just £20 per person. Race you there!