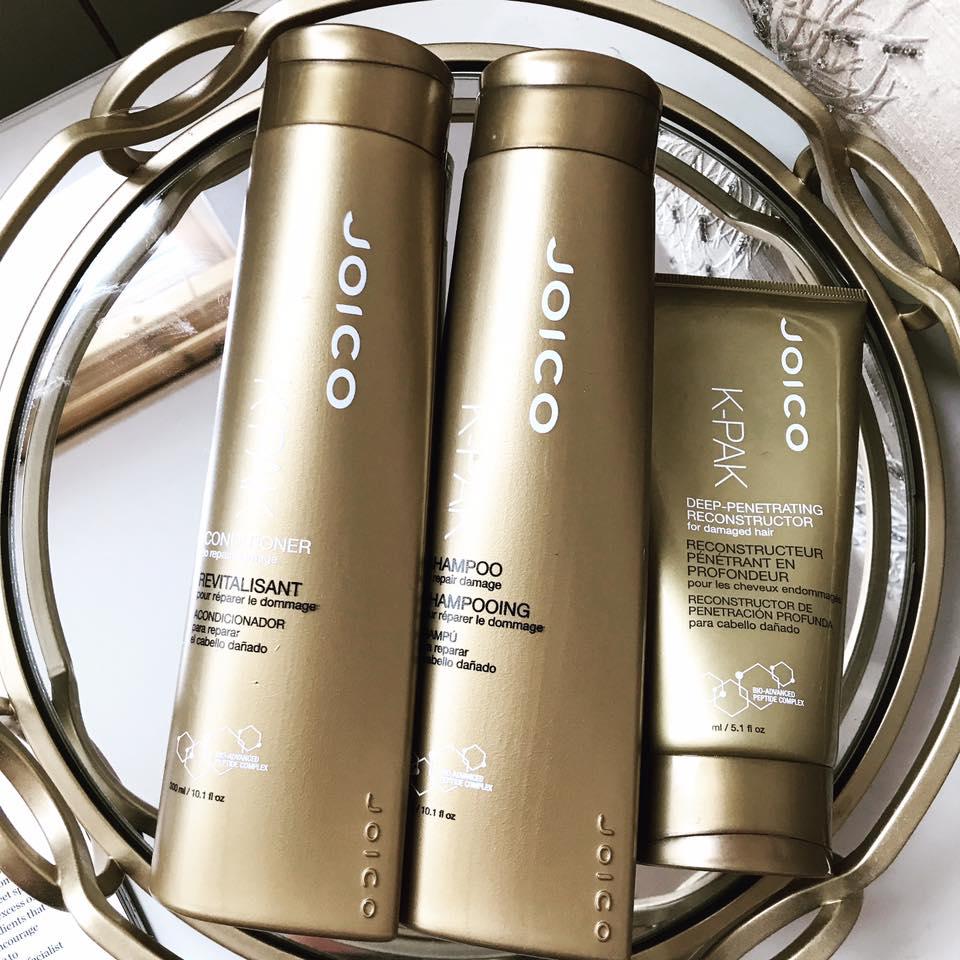 In my quest for healthier hair, I recently came across the Joico K-Pak range. Back in April, I reviewed their Blonde Life collection and was suitably impressed so I couldn't wait to try out the K-Pak products especially since they are designed to restore weak hair. During my last visit to the hairdresser, we discovered some breakage and it seems that bleaching my hair taking its toll. So, really there has never been a better time to test out this colleciton. Joico kindly sent me the Shampoo (£15), Conditioner (£15) and the Deep Penetrating Reconstructor (£16). I love being able to bring my readers unbiased reviews and my feelings about this range are a tad wishy washy to say the least. A big shoutout to the wonderful PR that sent me this package and for including the chocolate coins. It really did brighten my morning! Read on to discover what I thought of the range.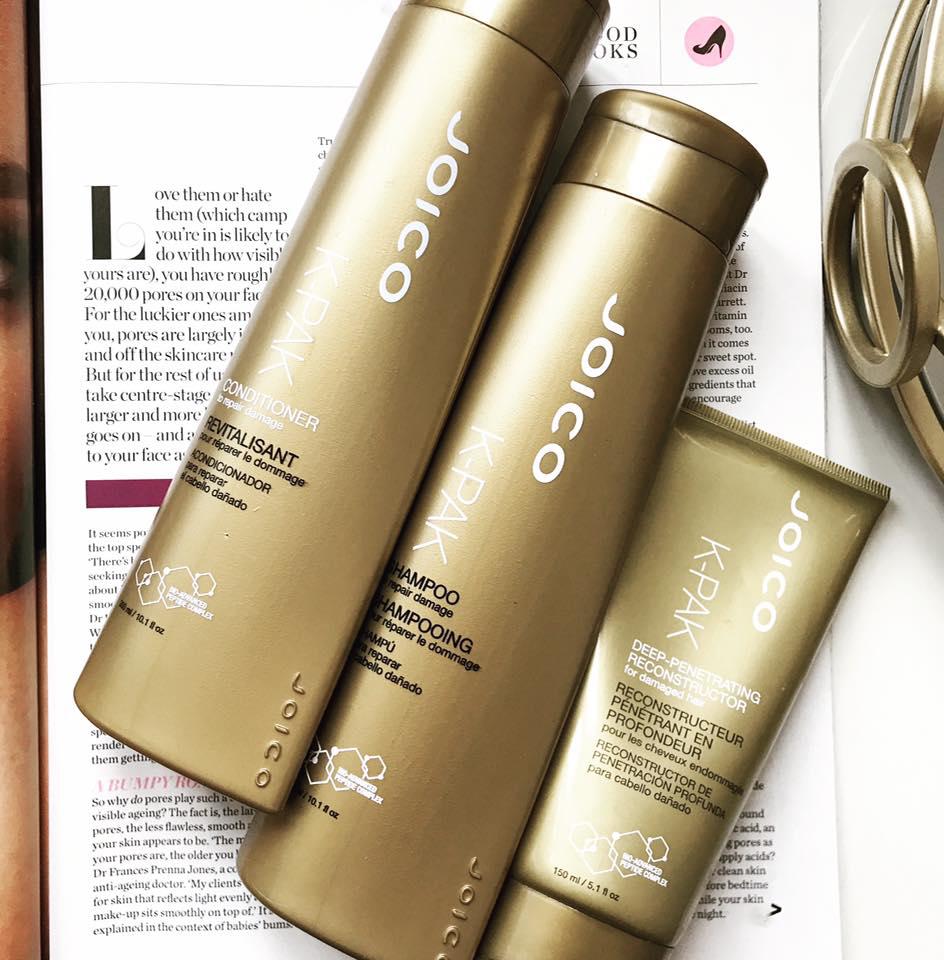 I received these products mid September time and I've been using the shampoo and conditioner on alternate days ever since. I like to try out haircare products for a minimum of 2 weeks before sharing my opinions on them.
So what did I love about them?
Packaging. It's gold, it's luxurious and the bottles are a good size. The first thing I noticed was that my hair felt in better condition at the ends and it smelled divine. The range has a lovely coconut scent that stays with you hours after you've dried your hair. What I loved about the shampoo was it really lathers up and feels more like a mousse in texture by the time it comes to rinse it off. So would I trade in my much loved John Freida shampoo and conditioner for the Joico K-Pak duo? Nope. Firstly because while overall my hair felt stronger and in better condition at the mid-lengths and ends, it left the top area near the roots feeling a little course and wasn't as moisturising as I had imagined. Secondly, I still prefer products that are tailored to a hair colour rather than a hair type and thirdly, it is double the price of my usual daily shampoo. However, this being said, I  would recommend this range for you if you want to strengthen weak hair or want a shampoo and conditioner that makes your hair more responisve to styling. In short, it's good but it's not my all time fave.
The one product I will be re-purchasing is the Deep Penetrating Reconstructor. For me it was the star of the show. If, like me, you have visible signs of breakage, this one's for you. I tried out the shampoo and conditioner both alone and with the mask. I use the mask when I'm in the bath and leave it on for around 5 minutes. I tend to use it once a week and apply it to shampood hair before my conditioner to give my hair a bit of TLC. I noticed an immediate difference to the texture of my hair after the very first application. Now, I'm a huge fan of hair masks and this one has become a part of my weekly rotation. It has a different scent to the shampoo and conditioner and it is quite powerful but the results are gorgeous. It retails for around £16 which I think is really quite reasonable. It isn't called the five minute miracle treatment for nothing.
Have you tried the Joico K-Pak range? Do you love hair masks? Leave me a comment with your favourite.