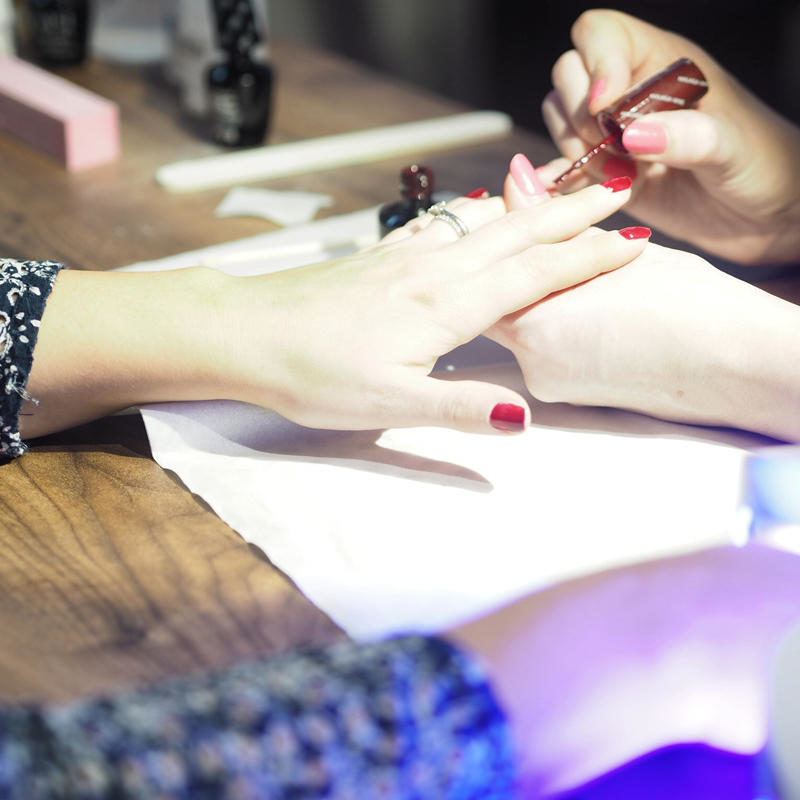 Photo by the lovely Victoria from Apartment No4
Blogger events aren't just a great opportunity to meet brands, fellow bloggers and PRs, they are also the best way to discover hidden gems. I recently wrote a post about the best beauty addresses in Leeds and after the Q61 blog event last week, I've got another one to pop on my list. I was invited by the owners of Q61 to be pampered in their Leeds salon and the result was a marvelous manicure and the most luxurious pedicure I've ever had.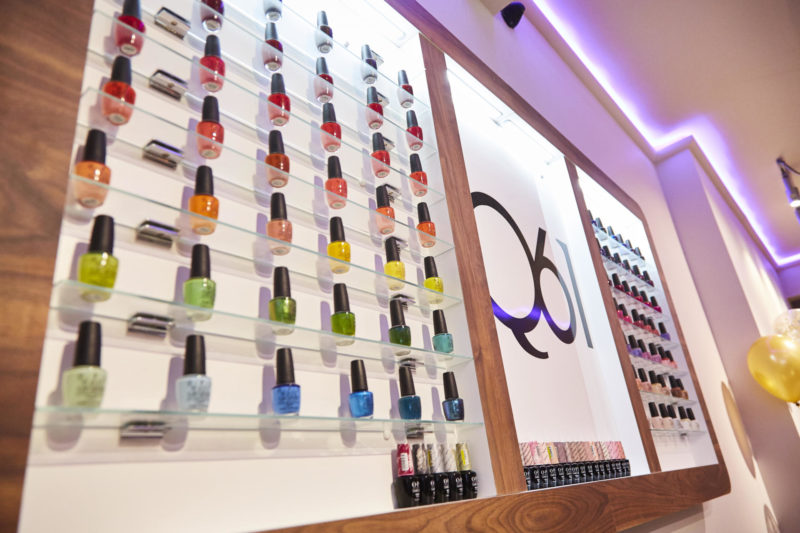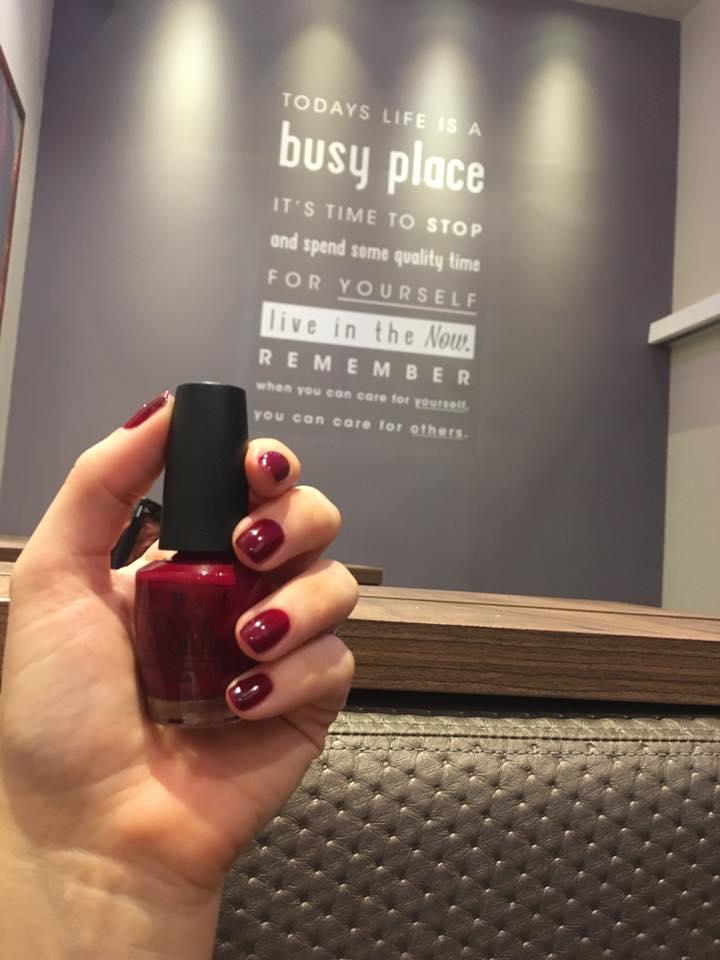 I have my nails done religiously so it's always nice to have a long list of salons to depend on when you need a last minute mani pedi. Out of all of the beauty treatments I have, my nails are what brings me back to a salon every two weeks. Therefore, opting for a gel mani was a no brainer. I went for the classic berry shade (Malaga Wine I think it was called) that has become a bit of a signature of mine of late and matching toes, naturallly. I love it because somehow it goes with everything. Q61 stock the OPI gel range and their colour options are sublime. After a chat with the in-house face maping expert, I settled into the stunning pedicure station and had the most relaxing foot massage ever. Here are five reasons to try them for your next mani pedi.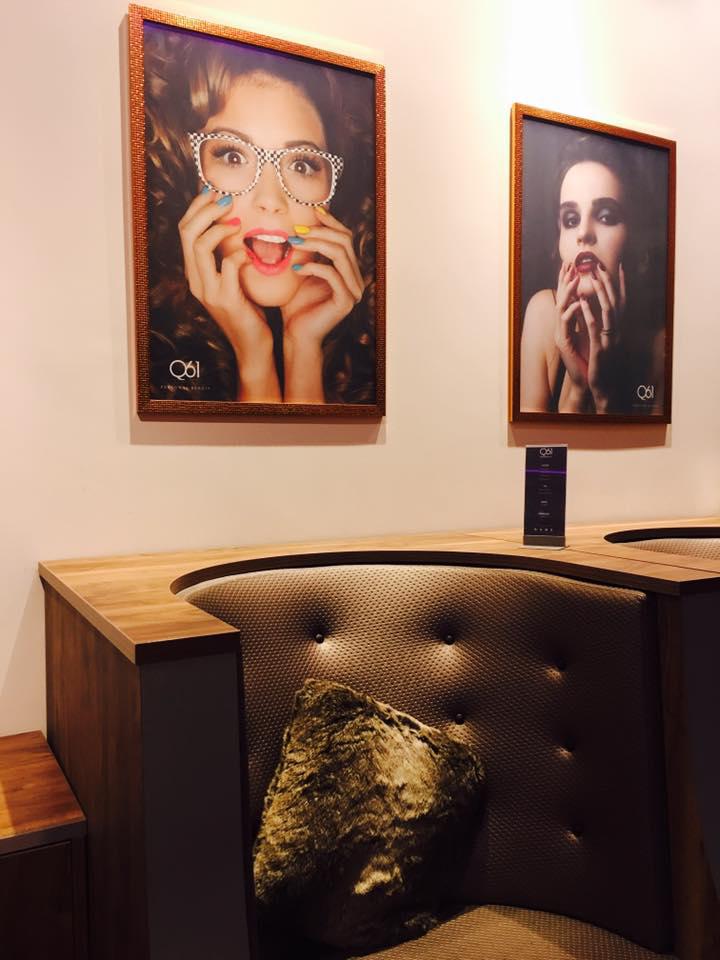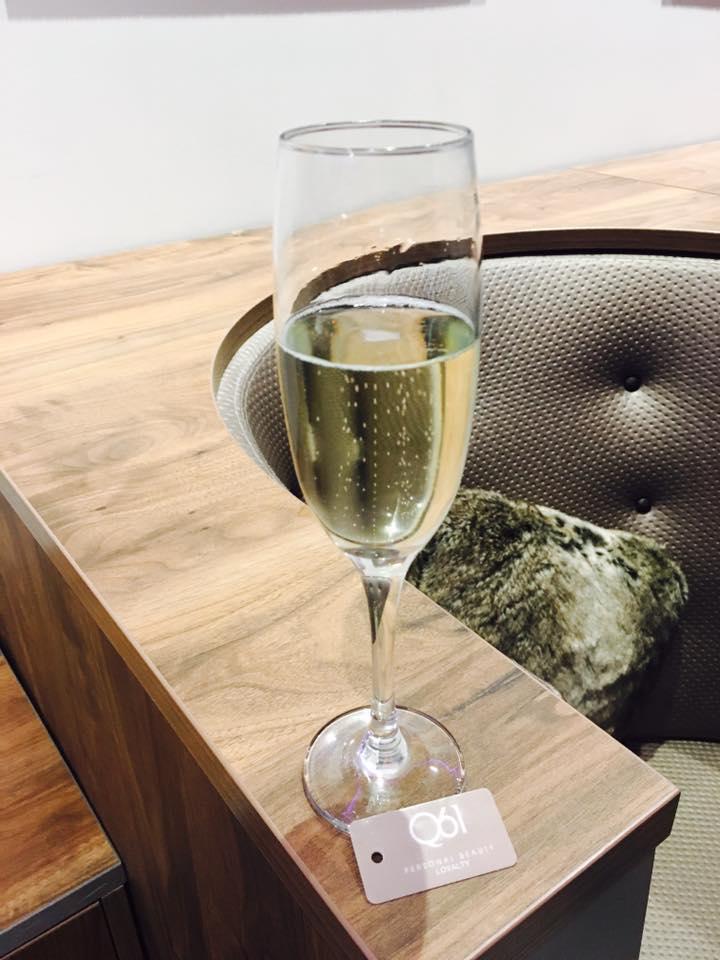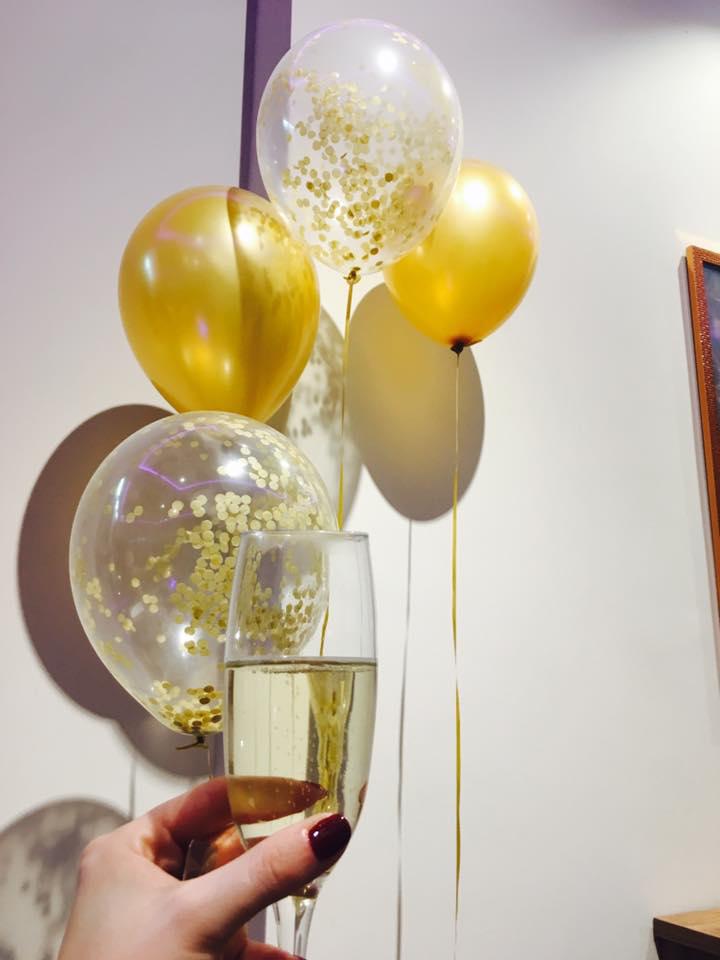 The pedi station of dreams: If you like your treatments to be luxurious, this salon has one of the most dreamy pedicure set up. You can flop into their curved booths with built in foot spas and relax in your own little bubble while your feet are polished to perfection.
The friendly staff: Customer service matters and the lovely lot at Q61 are fabulously friendly.
Pedis with a side of Prosecco: Why do you need prosecco with your pedi? WHY NOT?
They do Insta-worthy White nails: I've been searching for a salon that does white nails well and I'm definitely going to book in for a pre-holiday mani pedi before I jet off to Miami next month.
Stress free service: Q61 have a super simple online booking system (you'd be surprised at how many salons don't) that makes getting an appointment easy.
Have you visited Q61? You can book an appointment here