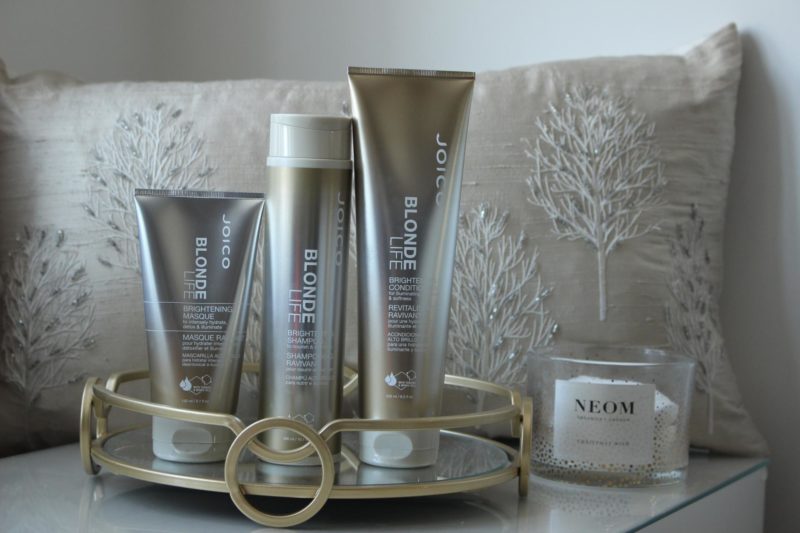 Kim Kardashian wasn't kidding when she said that being blonde is a full time job. After spending almost 4 hours in the salon last week banishing my roots with a flurry of blonde highlights (most of which was spent hoping that the amount of bleach going on my hair wouldn't result in most of it breaking off) I couldn't wait to give my hair some nourishment, some moisture and more than a little TLC. Enter Joico's latest haircare range, Blonde Life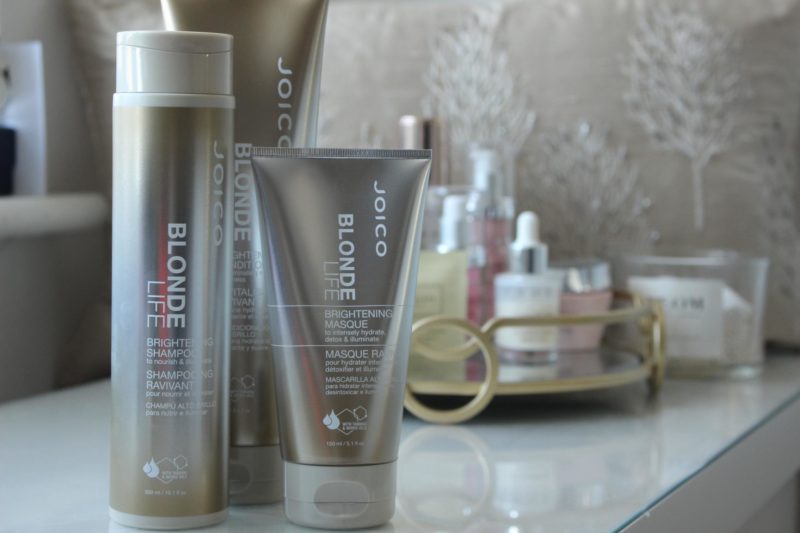 I'm a big believer in specialised haircare and using products that are specifically designed for your type of hair is a great place to start. I always use shampoos and conditioners for coloured hair but if there is a product designed especially for blonde hair, that's a tick in my book. It takes a lot to sway me from my favourite John Freida range but these little beauties from Joico may have done just that. I was kindly sent the Blonde Life range to try out which consists of a Brightening Shampoo (£14), a Brightening Conditioner (£14.50) and a Brightening Masque (£15).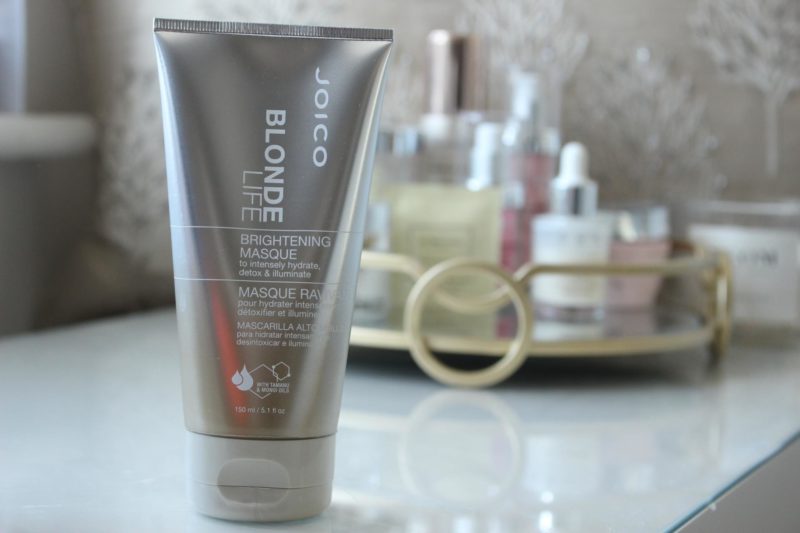 I was so excited to try this range as the packaging was so glossy and shiny, just how I like my hair to look. Everything about this range is luxurious from the packaging to the formula. The products promise to hydrate and illuminate which is really important if you have coloured hair. The shampoo was like nothing I've ever tried before. Once you have massaged it in, the formula thickens to an almost mousse like texture and it feels like it is adding volume as well as cleansing the hair. The masque is also really impressive. I left it on for around 5 minutes and my hair that is usually really knotty after it's been coloured was surprisingly manageable.
I can't wait to see how these products perform over time. I love how the illuminating properties in my favourite John Freida range keep my colour looking fresh and I can't wait to see how the Joico products compare. Lastly, the Joico products smell divine and it reminds me of how your hair smells when you've visited a salon. I'll be using these during April to hydrate my hair so don't forget to follow me on Snapchat for updates.
Have you tried Joico?
What are your favourite products for blonde hair?