Ooooooh. It's the first of December, it's frosty outside, it's Friday and I'm feeling suitable Christmassy. Did I mention it's now acceptable to eat mince pies? I love any excuse to be festive, but it doesn't really feel like Christmas for me until I open the first door of my advent calendar. Opening that little door is like opening a festive Pandora's box, for me it's a huge green light for all things Christmas. No sooner has the little angel shaped chocolate fallen out and been devoured than my tree pops up, the christmas candles are lit and fancy a prosecco? is the official greeting for anyone who comes to my house after the first. Ok I know that's the usual greeting you get all year round, but from the first you'll get a posh mince pie on the side and a slice of chocolate yule log if I haven't eaten it all. But it all starts with the advent calendar. We take advent calendars quite seriously in our house, even the dog has one this year! When Fortnum & Mason got in touch to tell me about their First Signs of Christmas campaign, it got me thinking about the things that stop us in our tracks and think ooooooh it's all christmassy. For some it could be when they make the christmas cake or start writing those first few cards. Here are five first signs that give me all the Christmas feels.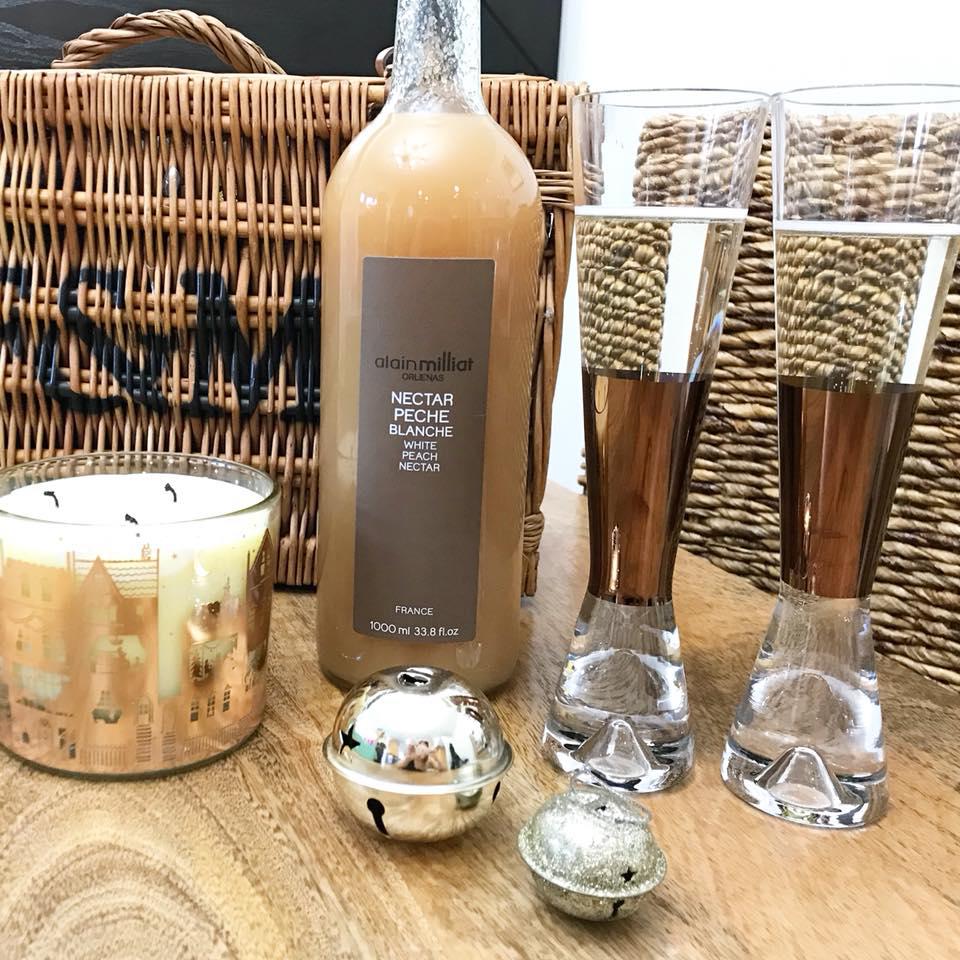 THAT Christmas Advert – Isn't the JL advert the national CHIRSTMAS IS COMING signal?
The Fancy Christmas Mugs – My family and I are big on tea in bed. It's our tradition and as soon as December 1st comes around, we swap our run of the mill mugs for our favourite Christmas mugs. I love the really old fashioned ones with a hearty Santa on them (am I 85?) rather than the instagrammable slogan ones and I always pick up a couple more to stuff in stockings as gifts. The act of digging out those festive mugs and blowing the dust off them is so nostalgic and lovely and associated with memories of when I was little and my tea used to come with a dollop of honey in the bottom (did anyone's Grandma used to make tea this way?)
Winter warmers – Another first sign of Christmas is when you start to replace your mid-afternoon hot chocolate with something a little more festive and fabulous. A steaming snowman is a combination of baileys, cream, hot chocolate and chocolate sprinkles, it's the reason I'll have a smile on my face most days in December and the reason my jeans will be tight come January.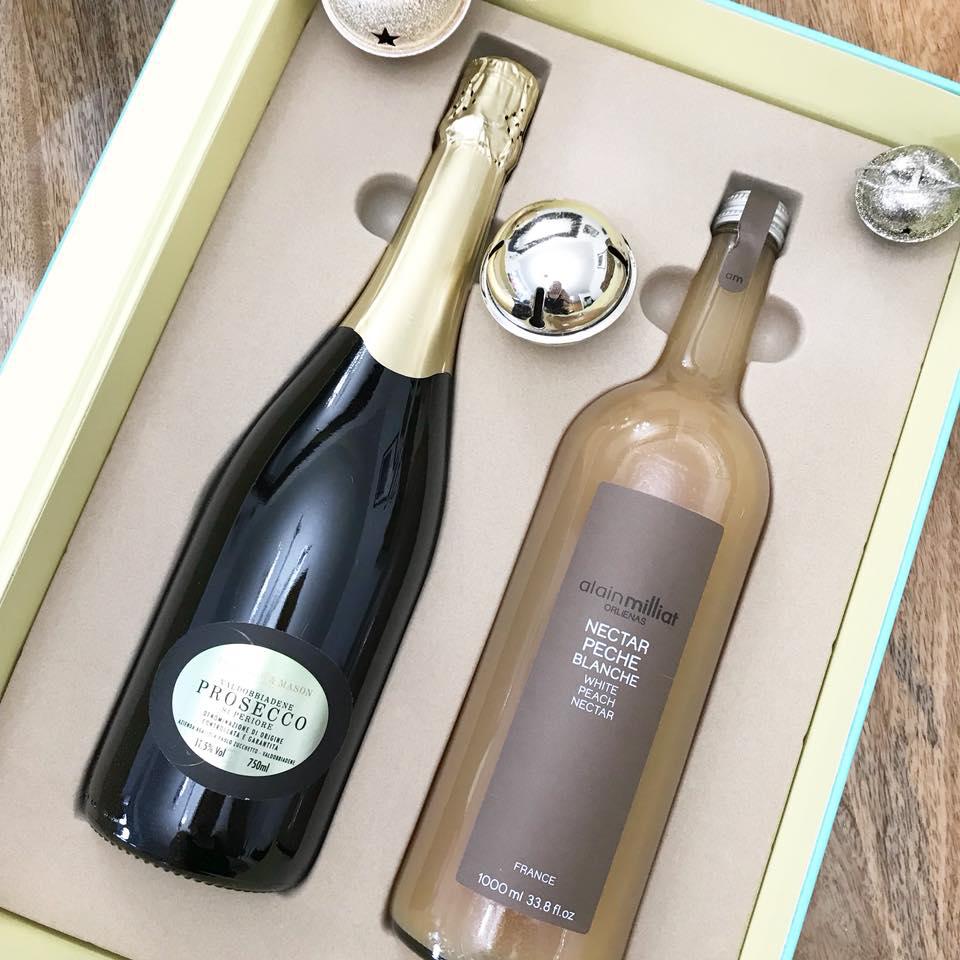 *GREAT GIFT ALERT* Shall we take a moment to talk about this incredible Bellini Box? Perfect for Christmas morning, this little box contains a Fortnum & Mason Prosecco and a bottle of sweet peach nectar. I'm sure you're all aware of Fortnum's impressive hampers but did you know they do gift boxes too? There's everything from Port Pairing boxes to Kir Royal boxes and more. You're welcome!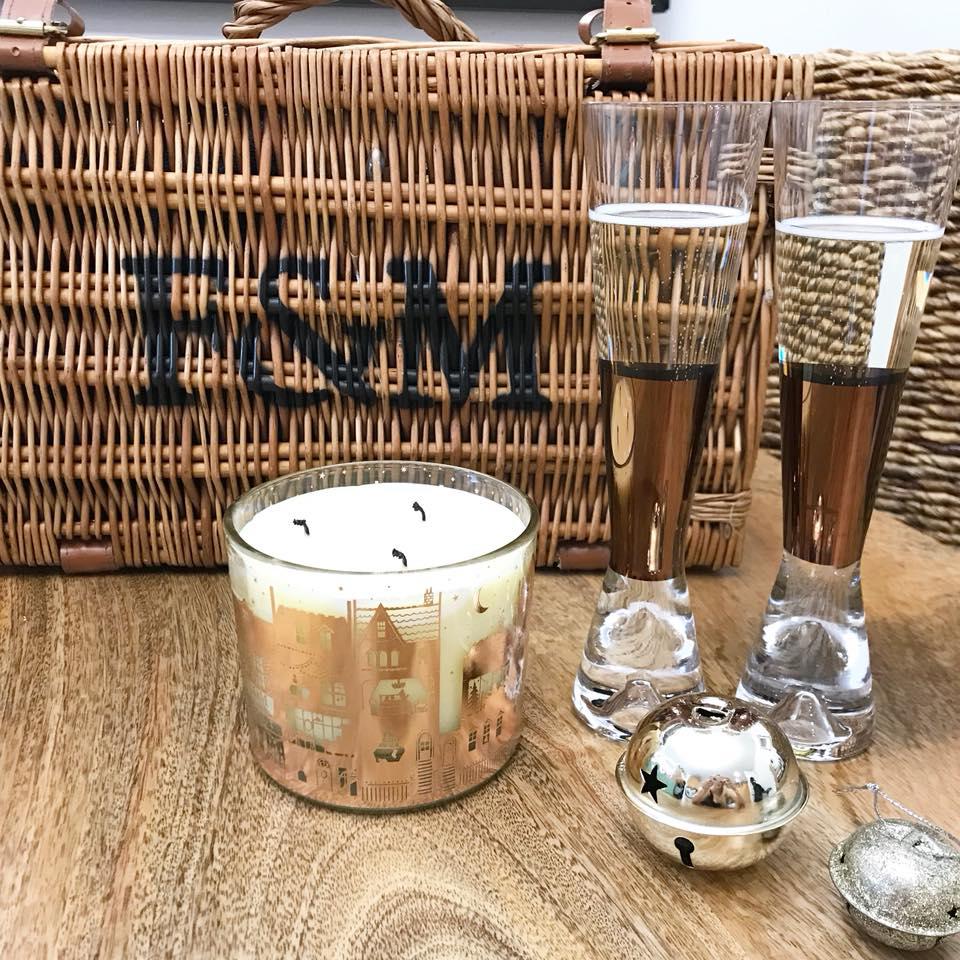 Also, how perfect are these Tom Dixon champagne flutes? I'm a little obsessed with them. You can shop them here.
The Christmas Candle – The earliest signs of Christmas in our house comes in the form of festive scents. December the first smells like mandarin, cinnamon & spice in our house.
Things you don't want but NEED – For me the first sign of Christmas is impulse buying things you have never once before thought about but absolutely need because it's Christmas. Tiny cake forks to eat your mince pies with. Extra fancy three wick candles. Marble cheese boards and extravagant serving platters, because, well, guests! Matching pjs for your dog. I could go on.
What are the first signs of Christmas in your house?
*This post features PR samples but my love of F & M is 100% my own.