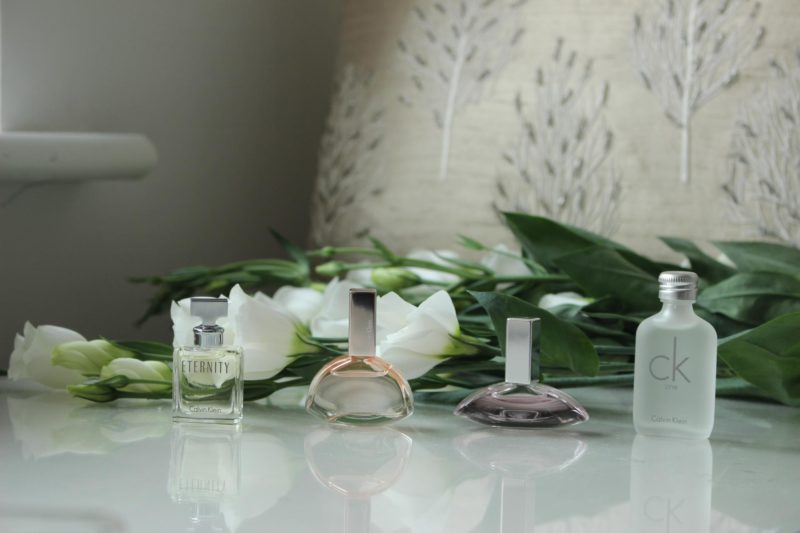 Pull out your phone, create a new event and set a reminder – Mother's Day is officially on the horizon (Sunday the 26th of March, to be precise) and this year you're going to find the perfect gift. Whether it's your mum, stepmum or best friend who's recently had her first child, this is your chance to show them a little love. And with only two weeks left, you're running out of time to find a gift that they will love. Now I know perfume is a bit of a clichéd Mother's Day prezzie, like chocolate or flowers, but I still think it's one of the best.
Picking her a new signature scent isn't only a great way to show off just how well you know her, it's also a little taste of luxury to freshen up her dressing table. Plus, order it online from a fragrance sale and you can save yourself a few pennies. To give you a head start finding the right one, here's my pick of five of the most popular perfumes around.
Calvin Klein Euphoria
I have to start with this one as it's my fragrance of choice and I've been wearing it on rotation with flowerbomb for about six years. A bold but sophisticated choice, Euphoria has some serious depth and staying power, I get complemented all the time on mine. Pomegranate, black orchid and liquid amber are expertly blended to create a floral perfume that's perfect for mums who like to make a statement.
Marc Jacobs Daisy Dream Blush
The Marc Jacobs Daisy is a modern classic of the beauty and fragrance world, winning the hearts of fashionistas all over the world thanks to its sweet, fresh scent and super Instagramable bottle. The Daisy Dream Blush variation was launched a couple of years ago, and it's one of my favourites. With rose and violet notes, it's a light and feminine perfume that was practically made for Mother's Day.
Yves Saint Laurent Opium
If you're looking for an edgy perfume for your daringly stylish mum, you won't find anything better than YSL Opium. Its spicy and aromatic fragrance comes from a brave mix of cinnamon and pepper, balanced with a hint of jasmine and vanilla to add some warmth.
Chloe Signature
One of the prettiest and classiest looking bottles around, Chloe Signature doesn't disappoint. It's much lighter than the original version, boasting a chic and soft composition centred around white roses, with a unique top note of pink pepper.
Prada Candy
We know Prada Candy isn't exactly the cheapest option, but if your mum likes sweet perfumes then it's definitely worth the price tag. It's a super smooth and luxurious fragrance, with a yummy heart of caramel that smells good enough to eat.
If you want to go the extra mile, pick up the matching body wash or body mist and teach her the art of fragrance layering.
Which one sounds like the perfect perfume for your mum? Got any other plans for spoiling her this Mother's Day? Leave a comment and let me know!
*This post was written in collaboration with Claire McPhillimy  but my love of gift giving is 100% my own.