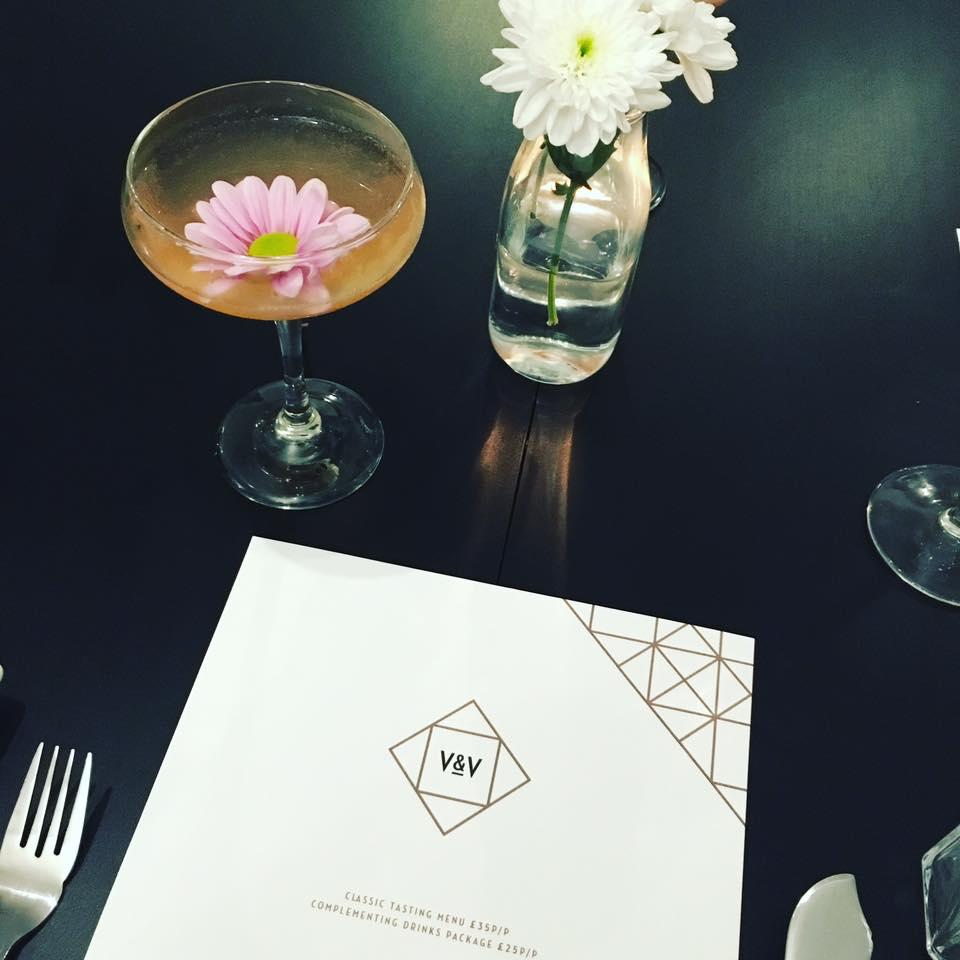 There's been more food pictures than ever on my Instagram of late and yes, my jeans are feeling a little on the snug side now you mention it but the good news is, I've found lots of exciting new places to eat this month and I can't wait to share them with you. I love nothing more than settling down to a margarita pizza or a mountain of salmon tagliatelle but sometimes there is nothing nicer than being pushed out of your culinary comfort zone. So one Friday night last month, I lured my husband down to Vice & Virtue under the pretense of a five course meal. I missed out the tasting menu part as, well, you know, when it comes to food like me, he's pretty vanilla. It was very fancy. Like served on a slate plate fancy.  I mean presented in a glass dome fancy. Did I mention there is dry ice? Well, you get the picture.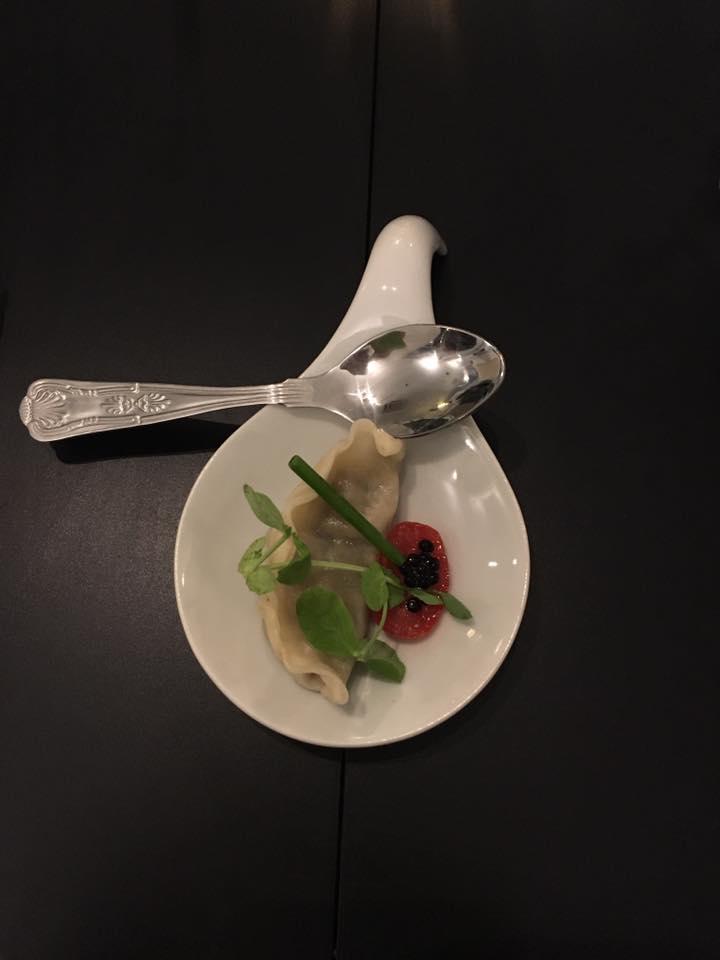 Truth be told, this is only my second experience of a tasting menu, the first being at the top of the Burj Khalifa so Vice & Virtue had a lot to live up to. So what's it all about? The venue itself is hidden away in the centre of Leeds with a bar located half way up the steepest staircase ever made and a restaurant located on the floor above. If you like sticky toffee, it's totally worth the climb. We were invited into the bar for a cocktail and it's very dark and atmospheric. The restaurant is a lot lighter and brighter and it has some pretty fabulous decor if flamingo adorned wallpaper floats your boat. The thing that makes Vice & Virtue different is that it specialises in tasting menus. If you adore big portions, this is not the place for you. If you like lots of fancy food presented in an even fancier way, you will love Vice & Virtue.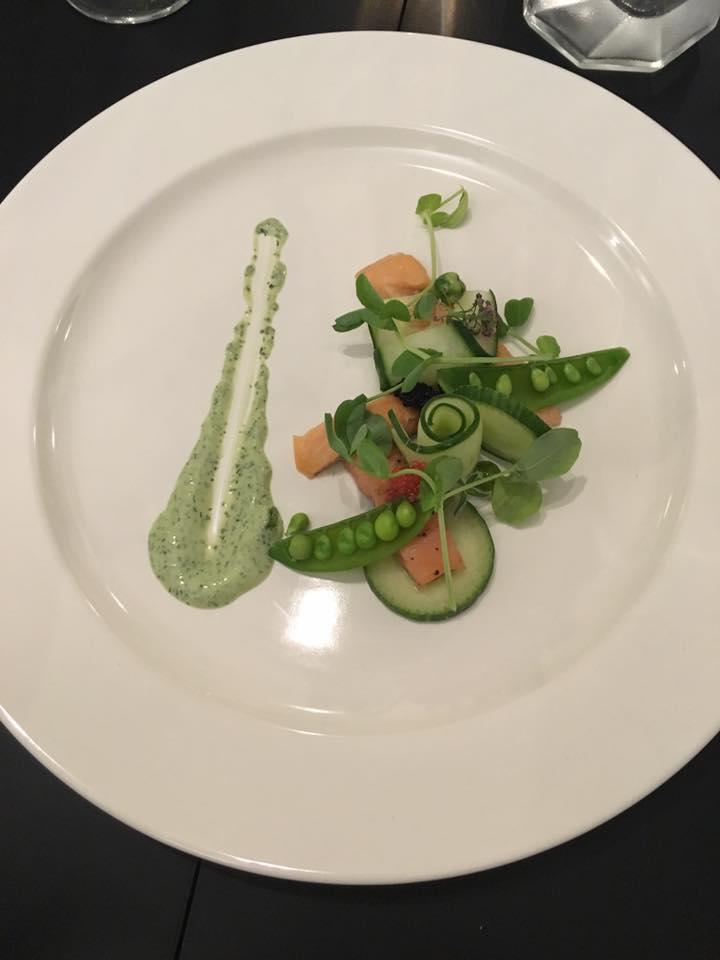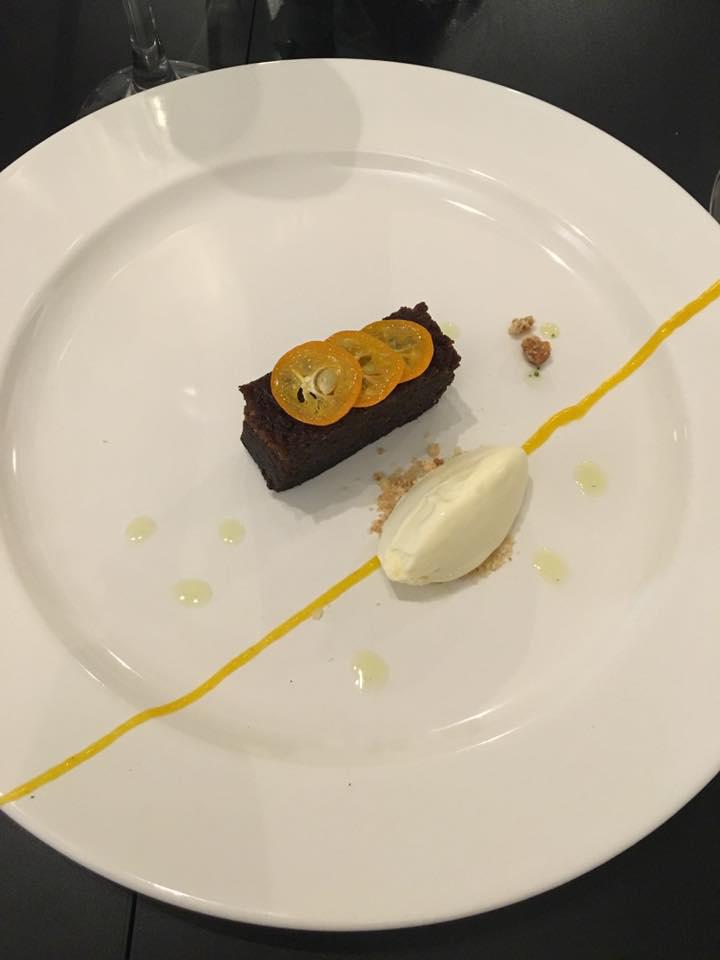 My husband and I were treated to five courses of weird and wonderful combinations including golden beetroot served in an elaborate dome in a cloud of dry ice. Very cool indeed. The highlight for me was the sticky toffee pudding. I could have quite happily has five courses just of that. The best bit? Each course comes with a drink that complements the particular course so the chances of broadening your palette is high. It's safe to say I've rekindled my love for tasting menus. One, you don't ever get food envy because your dining partner is eating the same thing as you and you won't have someone trying to share yours which is always a bonus and two, there is absolutely no thinking involved at all. The last thing I want to do after a busy working week is be faced with 8794 meal options and at Vice & Virtue we were simply presented with one exciting course after another. The presentation of each course was fab and the posh dome and dry ice made me excited even if I'm not a huge beetroot fan. While the presentation is definitely on the creative side, it isn't a case of smoke and mirrors. The food is fabulous, even it does come in borrower-sized portions. If you are a dessert person like me, you should go just for the sticky toffee. Vice & Virtue works well as a nice date night activity or a fun night out with friends.
Do you love tasting menus? Will you be visiting Vice & Virtue?