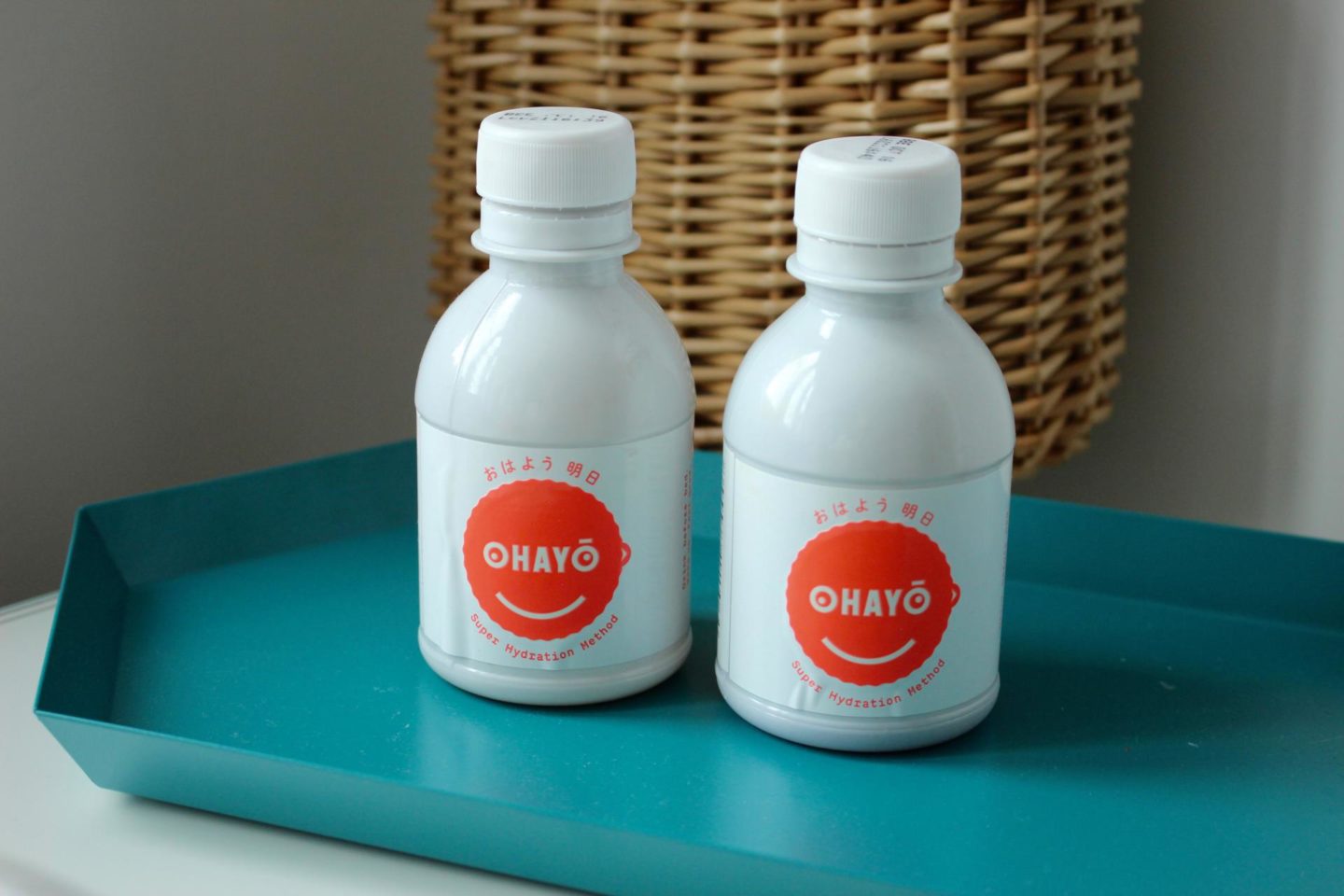 Good morning lovely readers, just a quick one from me today. If you're tired of your weekends being plagued with hangovers, I've made a recent discovery that may be of interest. Got a little bit giddy with the gin and tonics on a school night? This powerful potion will be your best friend. Say hello to this super hydrating drink filled with vitamins and minerals and wave goodbye to your hangover before it's even set in. *smug face*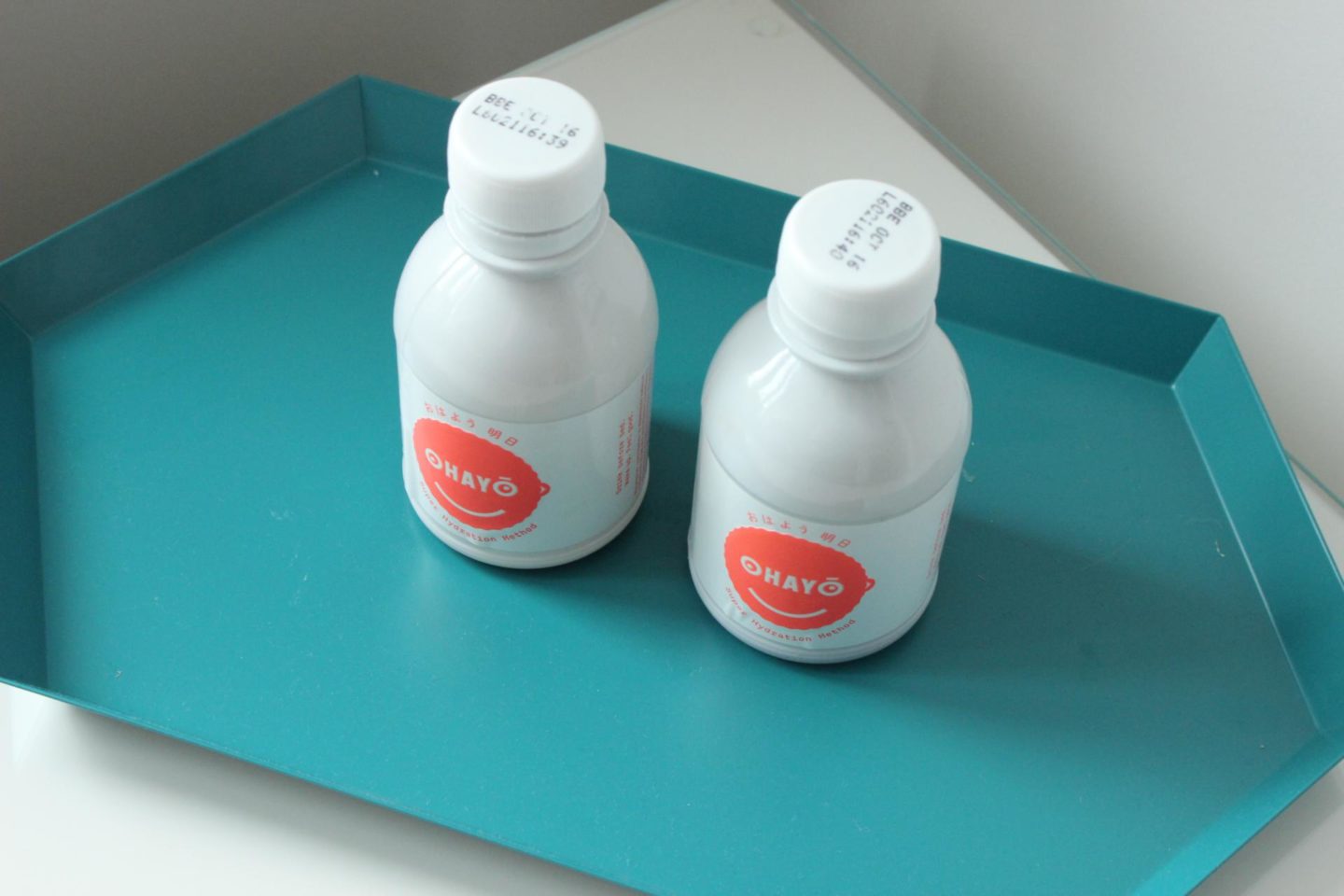 So, how did I come across this Japanese hangover cure? I picked up this little bottle last month during a heavy bout of sinusitis. I'd tried antibiotics, nasal sprays and even nasal douching (don't ask) and nothing was making me feel, well, human. I'd read that magnesium was really good for sinus issues and so I took this drink before bed and low and behold I woke up a little less foggy. I drank another the next night and woke up the next day feeling half alert. Spritely even.
Amazed, I read up on this clever little product and while doing my research, I discovered this formula was actually designed to be a hangover cure so I decided to put it to the test. After a boozy brunch at Craft House with a total of 364 glasses of prosecco consumed I toddled off home taking my OHAYO out of my fridge and drinking it before going to sleep. Up I was and off to spin class fresh as a daisy at 8am. I now drink them on a morning if I have a crazy writing deadline as they really add a little pep to your step.
Now the flavour is no walk in the park but for the sake of a hangover free day it's a small price to pay. Unlike the product itself which is a whopping £3.65 per bottle but can you really put a price on a spritely Sunday? Harvey Nichols stock this little essential on the fourth floor and they often have two for one deals which is great if you have a couple of heavy weekends lined up. You can buy them online here.
Have you tried OHAYO?