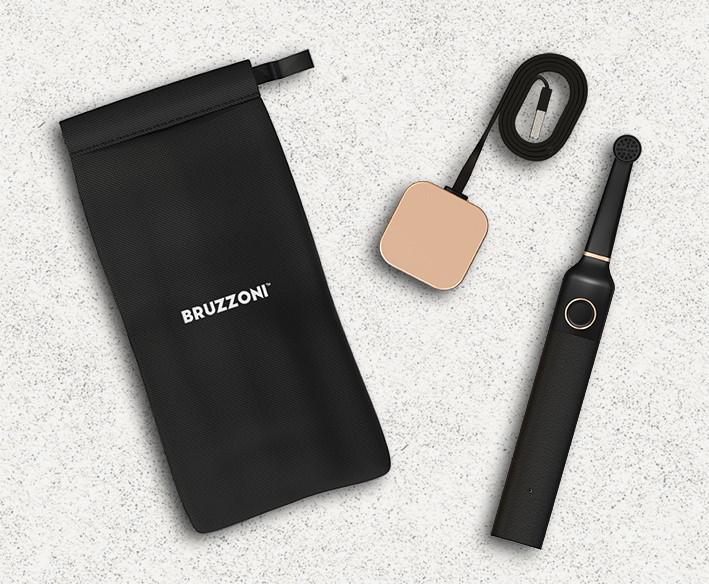 Stop what you are doing. Put down that hob nob, put a bookmark in that book and pause your Netflix series. Can we just take a moment to talk about how beautiful this little appliance is?
SO.
MUCH.
PRETTY.
I'm lucky enough to be sent a lot of beauty products to review but not many make it on to my blog (and not many make me jump up and down and kiss my postman). Sometimes, it's because I don't believe the hype and I don't want to include it if I wouldn't genuinely use it or recommend it to my readers but also, I don't like blogging about the products that I've seen on hundreds of other blogs. I'm being super strict when it comes to content this year and seeing as my blog has a luxury focus, every product will be just that. Luxurious. So, I'm super excited to tell you all about a product that I actually had to research as I haven't seen it pop up on any of the Instagram accounts I follow or in a blogger unboxing on Snapchat. Over the next year, I'm going to take some small steps to a whiter, straighter smile and the first box to tick off is swapping my manual toothbrush for an electric one. I'm unsure of where my smile transformation will take me but before I look into braces or veneers because, well, I don't have a spare £8000 lying around, I'm going to step up my dental routine at home. Introducing the electric toothbrush from the Wall Street Collection by Bruzzoni.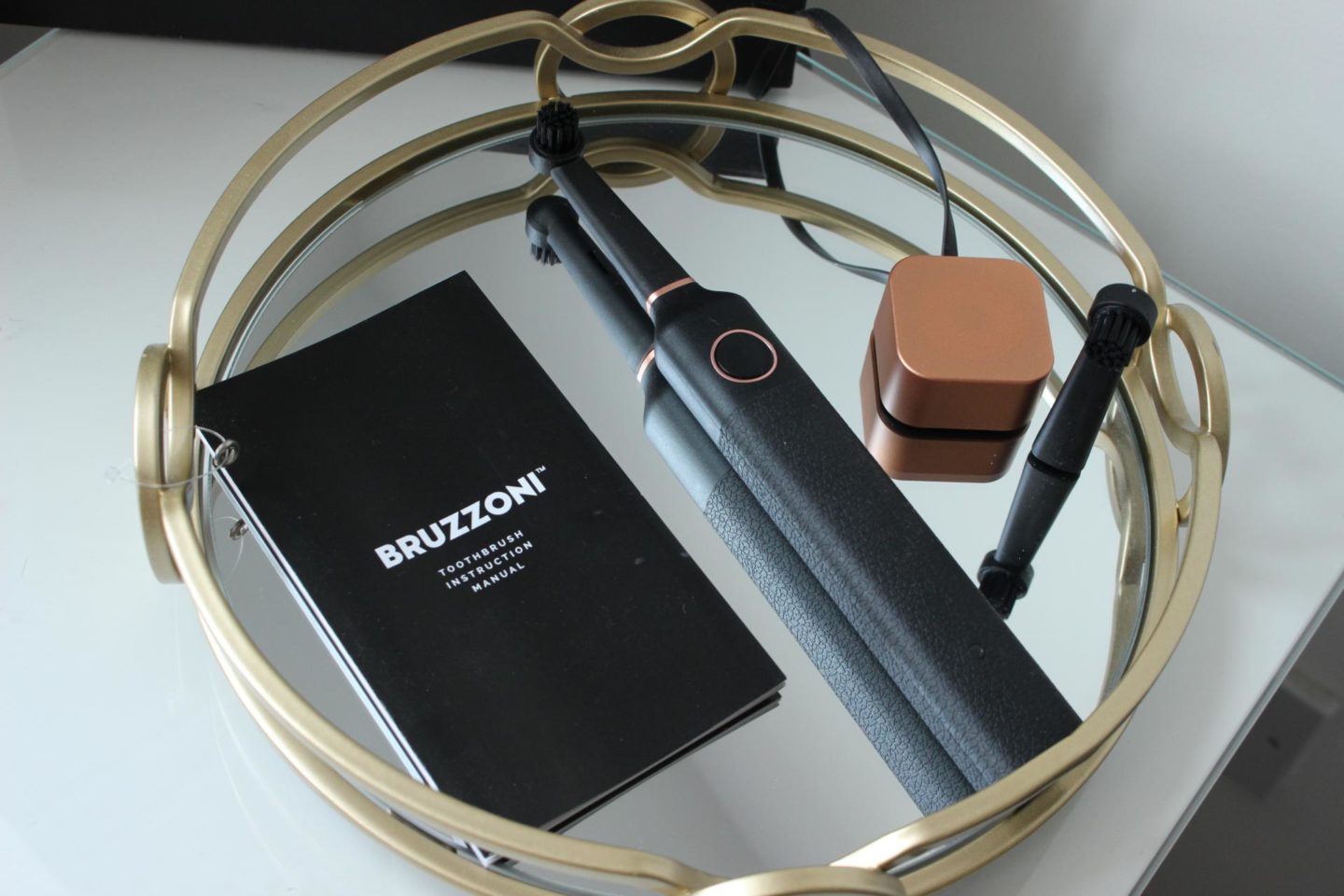 Bruzzoni Wall Street Collection (also available in white with a silver charging unit)
I have mixed feelings about my smile. While it isn't the 100 mega watt Hollywood smile that everyone covets, it's not something I focus on in a negative way. That being said, there is plenty of room for improvement and I intend to pay my smile a lot more attention in the coming months. I'm currently in financial rehab after jetting off for most of the summer. After all, professional whitening treatments, braces and veneers are hella expensive and not something this girl can focus on right now. When Bruzzoni kindly sent me their latest electric toothbrush to review, I think I ooh and ahhed over it for around 30 minutes. I mean just look at it. The toothbrush itself is presented in a sleek black box that houses a black electric toothbrush, two heads, a travel case and a USB induction charger in rose gold. I've always wondered why most electric toothbrushes lack so much when it comes to design. This one comes in a matte black shade and has a leather like exterior with rose gold details.
Yes it's pretty but what else can I tell you about it?
Bruzzoni is a Swedish brand with an Italian name so it's no surprise that this electric toothbrush is functional and undeniably stylish. It's easy to charge, easy on the eye and the minimalist design will add a touch of style to your bathroom. It has a single button operation and it won't wow you with hundreds of fancy features. You can charge it anywhere, you can even plug it in to your laptop. This product doesn't need to distract you with bells and whistles. It simply does what it should do and makes your life a little bit easier in the process.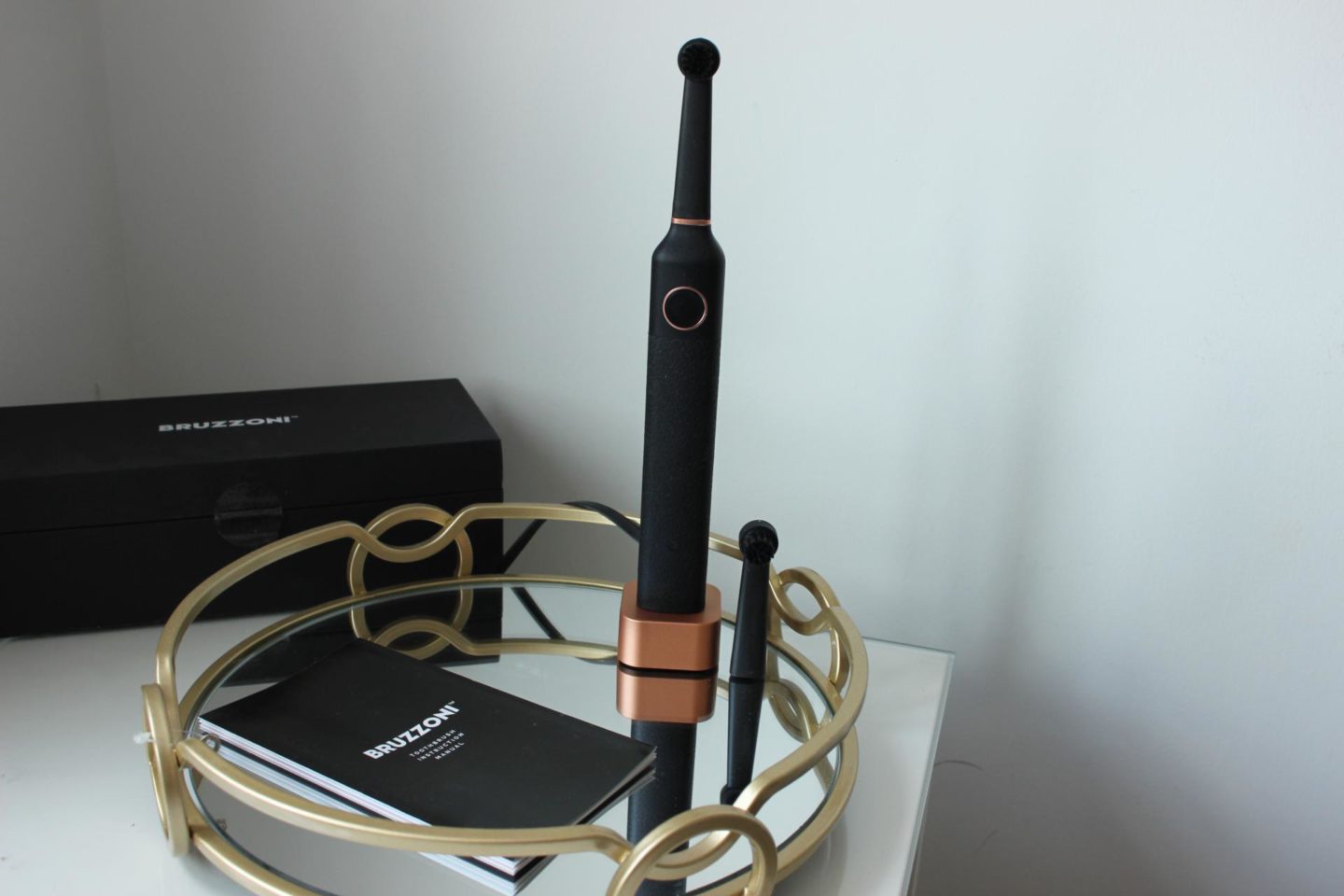 It prettier than Jamie from Love Island but does it work?
I'm one of those people that will buy something just because it looks pretty but this product has an oscillating speed of 8000 rpm. Impressive huh? I'm not going to tell you that you need this in your life because my teeth are now the whitest and brightest they've ever been. Yes, it works but it doesn't work miracles. It's quite simply a lovely addition to your bathroom and morning beauty routine. I personally love how different it is from any other mundane toothbrush on the market. I love that it has black bristles (you can even get red bristles if you are that way inclined) and has a textured exterior and did we all see the square rose gold charging unit??
SO. MUCH.YES.
Bruzzoni is a new luxury brand that is now firmly on my radar and I've heard rumours about the brand creating hair appliances and shaving devices that are just as stylish. My bathroom and I are very excited about it.
Have you heard of Bruzzoni? In case this takes your fancy, or you want to get someone special an incredibly stylish gift, you can get one here.